The Network Studios (TNS) is a professional audio and video recording studio based in Los Angeles, California. We specialize in a variety of new media related services, including VODcasting, Podcasting, Voice-Over, and Consulting. We help businesses and individuals produce high quality content, while managing all technical aspects of the production process.
In January of 2012, Michael Casentini, an aspiring comedian and small business owner of a website development business, founded "The Network Studios" out of his 1 bedroom apartment in Los Angeles, California. 11 years ago, with just 4 microphones and a roster made up of mostly comedic talent from Mike's friend pool, began to help produce Podcast shows in a serial capacity. Over time, he continued to improve the studio environment, adding 4 more microphones as well as other devices and solutions, which have helped the company expand into new services including a live streaming video option. Today, The Network Studios, who produce on a regular basis, both Podcasts and VODcasts and have serviced over hundreds of customers around the country and the world. We've accommodated businesses and individuals traveling to Los Angeles from cities around the country and the world and have produced over 11,000 episodes of original content. 
Mike has over 30 years of experience dealing with content creation including website development, video/audio production as well as print work. He's produced over 300 websites as well as over 11,000 episodes of online content. Mike has a real life experience over multiple years, helping clients truly realize their projects. he has a gift, helping clients identify with what they are trying to do and it doesn't matter the size of the project or the goals. He gives insight as to how to achieve those goals which makes him a true player in the business of content creation.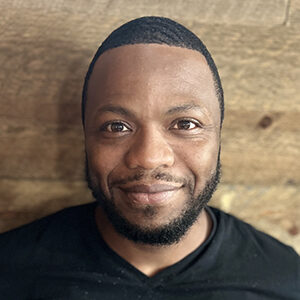 Kenyon Ates

Managing Partner
Kenyon Ates is an experienced digital media and marketing professional of 18 years. He has worked and consulted with several technology organizations including 2 Fortune 500 companies. A Los Angeles native, Kenyon was exposed at an early age to the impact of media and creative story-telling. In addition to his professional career, Kenyon is also a content creator focused on sports and social science documentaries. He is passionate about working on projects that reinforce the notion of community empowerment.