What Are We?
The Network Studios (TNS) is a professional audio and video recording studio based in Los Angeles, California. We specialize in a variety of professional new media related services, including VODcasting, Podcasting, Voice-Over, Websites and Consulting. We are a services company. We help businesses and individuals produce high quality audio and video content, while managing all technical aspects of the production and deployment process. We produce a variety of original programming, including genres such as talk entertainment, sports, food, health, relationships, comedy and social/political commentary.
Our Story
Michael Casentini, an aspiring comedian and small business owner of a 20-year-old website development business and Rena-Marie Villano, a 25-year veteran of voice-over and radio broadcasting, decided to apply both their skill sets into a brand new idea. In January of 2013, partners in life and now in business, founded The Network Studios out of their two bedroom duplex home in Los Angeles, California. 
4 years ago, with just 4 microphones and a roster made up of mostly comedic talent from Mike's friend pool, they began to help produce Podcast shows in a serial capacity. Over time, they've continued to improve the studio environment, adding 2 more microphones as well as other devices and solutions, which have helped the company expand into new services including a live streaming video option.
Today, The Network Studios has 35 serial shows they produce on a regular basis, both Podcasts and VODcasts and have serviced over 100 customers. They've accommodated businesses and individuals traveling to Los Angeles from cities around the country and the world and have produced over 2000 episodes. 
The Founders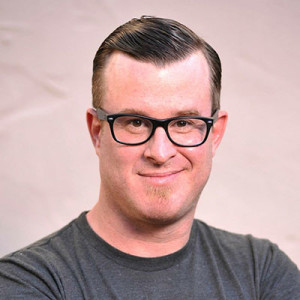 Mike Casentini

Co-Founder, CEO
Mike has over 25 years of experience dealing with all things media-related, including website development, video and audio production, mobile apps and print work. He's produced over 300 websites for businesses and individuals, including some high profile clients in the entertainment industry. Mike has created several companies to fulfill the different needs that have arisen over the years. These companies include, "Mike Casentini Design (1994-2013)," a website design business specializing in custom website solutions. He's also the founder of My Fault Films (2006-Current), a video production company specializing in short and feature-length film production as well as Television and Internet distribution. Mike's role at The Network Studios is to oversee all aspects of the business, as well as working directly with the talent in both development, production and post production. Mike personally creates each individual show's website, and manages the maintenance of the site's content and applications. Mike is also responsible for managing all revenue-generating realities, including sponsorships, subscriptions, affiliates and other monetizing services and solutions.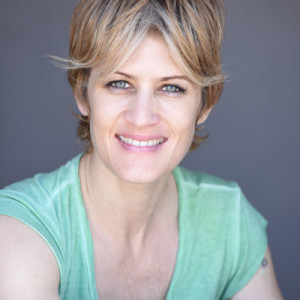 Rena-Marie Villano

Co-Founder, VP
Rena-Marie has over 25 years of voice-over, broadcast and podcasting experience. She began as an on-air radio personality in 1990 and has since lended her signature voice to live announcing, television and radio promotions, commercials, documentaries, industrial/web narrations, audiobooks and interactive games. On television, she's been heard on Epix, REELZ, NBC, HGTV, TLC, DIY Network, The Weather Channel, MGM HD, Discovery Fit and Health, The CW and more. In radio imaging, she can be heard on Mad Dog Sports Radio (SiriusXM 82), KYSR/Los Angeles, WAAF/Boston, KJR/Seattle, KMYI/San Diego, WMMS/Cleveland, WAY Media stations nationwide, Slacker Radio and many others. Her history with podcasting dates back to 2005, when she was co-host of the first-ever independent music podcast, "The Bandtrax Podcast," on Adam Curry's network. She is the Session Engineer for The Network Studios, making sure the talent are comfortable, their audio levels are correct and the equipment and software is functioning properly. She also lends her voice to many of our Podcasts.
The Team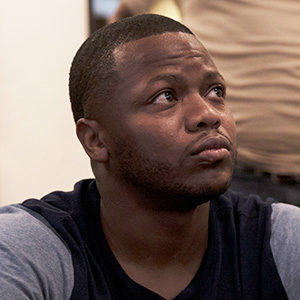 Kenyon Ates

General Operations Manager
Kenyon Ates joins TNS as a leading consultant in Operations and Client Relations development for small businesses. Kenyon has over 10 years experience in providing clients with superior leadership during critical transition phases, including hiring professional and technical staff, implementing budget reductions, writing business plans, and installing effective management information systems. Prior to consulting, Kenyon spent time working with 3 VC backed companies in both Los Angeles and in the Silicon Valley. Kenyon studied History at the University of Southern California, graduating in 2005.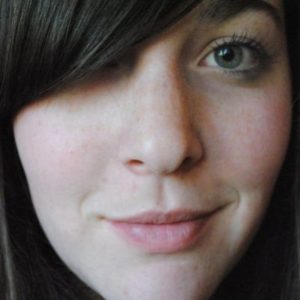 Vallerie Perrault

Social Networking Manager
Vallerie is our Social Media Manager. She has an extensive background in Public Relations and Marketing with an emphasis on strategic utilization of social media for maximum effectiveness and growth. She is personable and warm, with a quick wit, and she is excellent at what she does. In addition to handling The Network Studios' social media, she is available for hire to any of our clients who would like to have her socialize their Podcast. She offers several different affordable plans and options; to learn more about them, visit our 'Services' page and scroll down to 'Socializing'.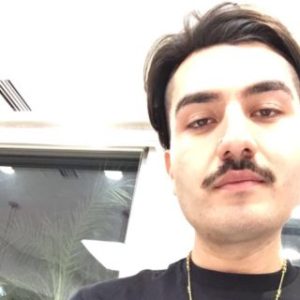 William Ibarra

Intern, Studio Board Operator
William has worked as an intern for a couple of internet radio stations, working as a board operator.