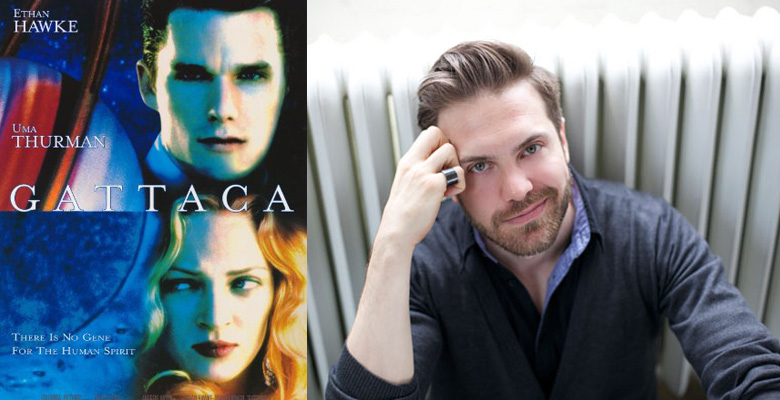 Comic and actor Darrin Rose joins Dwayne and TK to talk about the movie that made us all want to steal Jude Law's identity, "Gattaca." Follow Darrin on Twitter @DarrinRose and find out where you can see him live at darrinrose.com.
Featured Links
Guest Information
GUEST NAME: Darrin Rose
GUEST BIO:
Darrin Rose is one of Canada's most popular comedians. The host of Match Game on the Comedy Network, Darrin is also known as Bill the bartender on the CBC sitcom Mr. D, now in its sixth season. He has appeared twice on the Late Late Show with Craig Ferguson on CBS, and has been called "one of the hottest comedians in Canada" by GQ magazine.
Darrin has appeared seven times at the Just For Laughs festival. Darrin won a Canadian Comedy Award for Best Live Performance for his appearance on Just for Laughs in 2014, and has been nominated another eight times including Best Stand-Up Comic in 2011 and 2016. His half hour stand-up special, broadcast on CTV, was nominated for a Canadian Screen Award for Best Performance in a Comedy Series. In 2016, he was nominated for a second Canadian Screen Award as Best Supporting Actor for his role on Mr. D.
Darrin has contributed humour articles to the National Post, and won a Canadian Screenwriting Award in 2012, following nominations in 2009 and 2010. His one man show, What's Potpourri?, was selected Best of the Fest at the Edinburgh Comedy Festival. In 2016, Darrin appeared in his first movie role, in Disney's The Swap. He has appeared on NBC;s Last Comic Standing, MTV Live, and was a regular on MuchMusic's hit show Video On Trial.
Darrin tours internationally as a stand-up comedian, including at the MGM Grand in Las Vegas; Hong Kong, Singapore, Ireland, Mexico, the United Kingdom, the United States and Canada.
Guest Links
WEBSITE: http://darrinrose.com/
TWITTER: https://twitter.com/darrinrose
INSTAGRAM: https://www.instagram.com/mrdarrinrose/