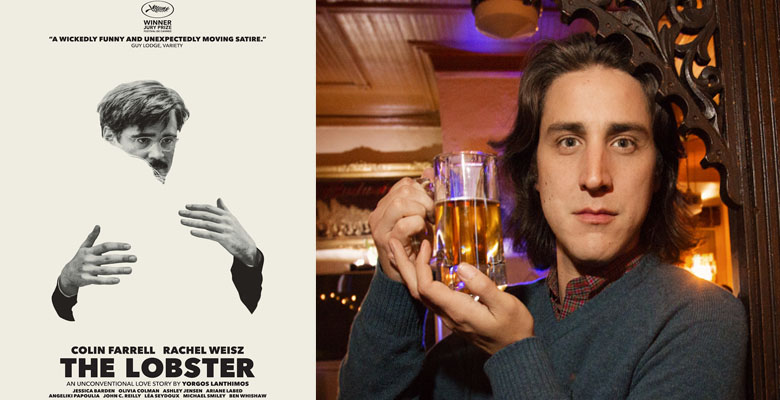 Comic Jason Saenz joins Dwayne and TK to talk about the movie that made you contemplate living as an animal and also made you question what the hell you just watched, in "The Lobster." Follow Jason on Twitter @jasonsaenz and find out where you can see him live at jasonsaenzcomedy.com.
Featured Links
Watch The Lobster on Amazon Prime
Buy/Rent The Lobster on iTunes
Guest Information
GUEST NAME: Jason Saenz
GUEST BIO:
The NY Post calls Jason Saenz "the new poster boy for Brooklyn comedy". He was a New Face at the Just For Laughs Festival in Montreal, made his TV debut on AXS TV's "Gotham Comedy Live", "Friends of The People", "Hack My Life" & "Adam Ruins Everything" on truTV and as "Hoot The Owl" on Comedy Central's Half Hour.
Jason has written for Comedy Central's Night of Too Many Stars as well as projects on Comedy Central, Fox, MTV, IFC, MTV.com, IGN.com, Funny or Die, Above Average, Roof Top Comedy, Time Out New York, HuffPo, Jest.com and College Humor. Currently he works as a producer on MTV's Ridiculousness.
Jason is a founding member of UCB sketch group, Onassis, winner of the 2011 Friar's Club Sketch Competition and a Finalist at the 2012 Comedy Central Pilot competition.
His #SaenzSigns can be seen all over the streets of America and have been featured in The Hollywood Reporter, TMZ, Buzzfeed and a whole page feature in the NY Post.
His web series "Foxworthy & Friends", in which he wrote and starred in, features Chris Gethard, and got rad reviews at The Comedy Bureau and SomeEcards.
Guest Links
WEBSITE: http://www.jasonsaenzcomedy.com/
TWITTER: https://twitter.com/jasonsaenz
INSTAGRAM: https://www.instagram.com/saenzsigns/