Random Thoughts with Quincy Jones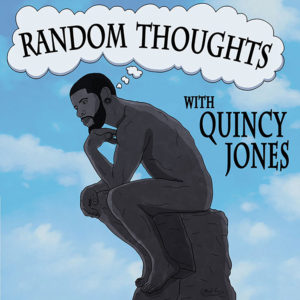 Random Thoughts with Quincy Jones is a journey of randomness with comedian Quincy Jones. We don't know what he's going to talk about and he doesn't either!
Contributors: Quincy Jones
Parental Advisory: Explicit
Releases: Mondays 8pm (PST)
Episodes
Quincy runs the gamut of topics from Presidents Day to seeing Nas, Black Barbers, All Star Game, Zapp and Kurt Cobain.
In this episode, Quincy talks Grammys, Superbowl, Trump, Valentines Day and Manchester by the Sea.