Happy Hour: A Shot of Conversation
Happy Hour is a weekly podcast hosted by Sofia Stanley, Emile Ennis Jr. and Kennelia Stradwick, that serves listeners a taste of exactly what happens when a lawyer, a host and a comedian, walk into a cyber bar. Listen as they discuss, argue, dissect, analyze anything and everything including sex, religion and politricks. They rarely agree on anything, except that, sometimes the only thing that gets you through the week is, a shot of conversation.  At Happy Hour you BYOB, but the tea is on us.
Contributors: Sofia Stanley, Kennelia Stradwick, Emile Ennis Jr.
Category: Society & Culture
Parental Advisory: Explicit
Releases: Thursday 4am (EST)
Episodes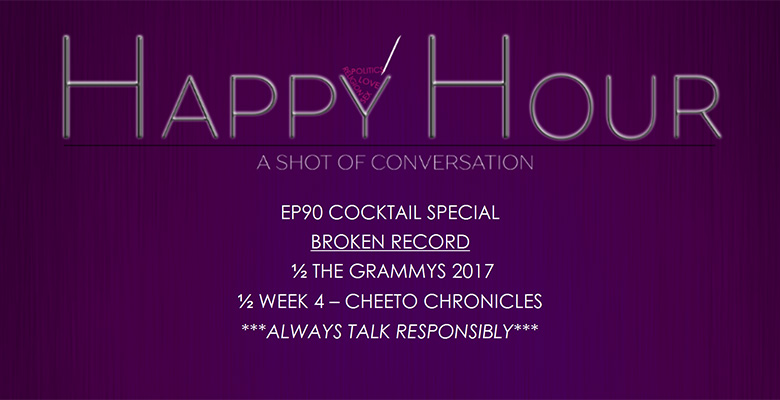 A lawyer, a host, and a comedian mix a cocktail that seems to have redundant ingredients. This episode they debate the relevance of The Grammys and why Week 4 feels like Groundhog Day. If you consider yourself a conversational mixologist, then hit play, until the bartender cuts you off.